SEARCH AND FIND ALL HOMES FOR SALE
Featured Cities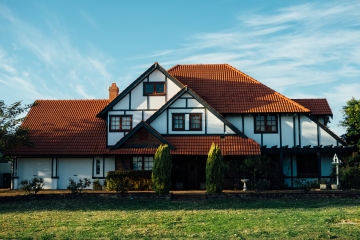 Chesapeake Homes For Sale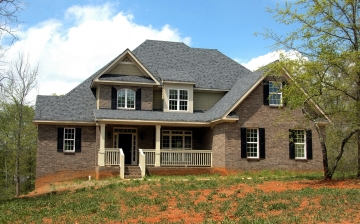 Portsmouth Homes For Sale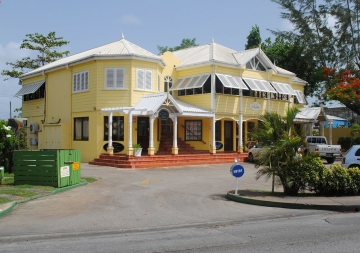 Newport News Homes For Sale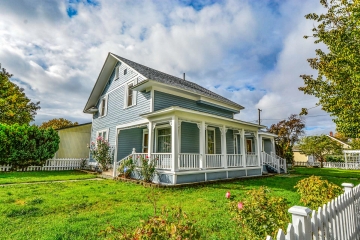 Virginia Beach Homes For Sale
Whether You Are Buying or Selling Our Team Will Work For You!
Home Owners, If you are about to sell your home understand that ALL homes get listed on ALL MLS sites (thousands of sites), BUT it is how they look and in several formats (photos, virtual tours, 3D Virtual Reality Tours, videos, and in some cases Drone air photography that makes your home stand out and attractive. To see how visit:
Buyers, select the search by map below and get started. There are now special money-saving programs for First time Home Buyers. This may allow First-time buyers to buy with a very little downpayment as well as providing grants to assist with down payments! Set up a confidential meeting to find out more, Call Carlos Cardo at 757-971-3574 or let me help you find your Dream Home by visiting:
Start here, Start now and search by city
HOUSE HUNTING JUST GOT EASIER
Do you ever drive around to see homes? Here's a NEW APP that you JUST TAKE A PICTURE OF THE HOME and you get all the info!
Contents
Give your home a true 3D Virtual Reality Tour, and an additional informative and entertaining tour of your home! Showing your home should be exciting not boring!
Credibility and Expertise You Can Count On!
We are real estate professionals with your best interest in mind. It is our mission to provide quality service and assist you with all aspects of the home buying or selling process in Virginia Beach, Norfolk, Chesapeake, Portsmouth, Newport News and Hampton. Offering sellers the latest 3D VIRTUAL REALITY LISTING Package with floor plans on all our listings.
Professional Real Estate Services on a Personal Level
Make a Difference in Your Real Estate Experience with an award winning Certified Real Estate Specialist call Carlos Cardo 757-971-3574
Rentals
Rentals In Virginia Beach
Rentals In Chesapeake
Rentals In Norfolk
Rentals In Portsmouth
Rentals In Hampton
Rentals In Newport News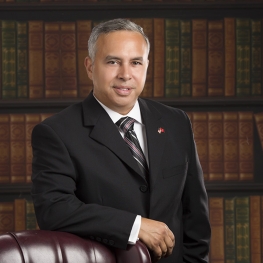 Thinking of listing your home for sale? Give Carlos a call.
Our professional services will help you get the most views and the best price in as little time on the market as possible!
I am the first agent in Virginia Beach, Norfolk, Chesapeake, Portsmouth, Hampton, Newport News and Suffolk to offer a FREE 3D Virtual Reality Tour and Floor plan at no additional cost on every listing!
Thank you for stopping by and visit often.
Sincerely,
Carlos Cardo REALTOR®, USMC - RET
CRS, GRI, ABR, MRP, CDPE, SRES, CSP, CNHS, RCC, SFR, e-PRO
Associate Broker - Your Military Relocation Specialist
As a Graduate REALTOR® Institute (GRI), Accredited Buyer's Representative (ABR), Military Relocation Professional and a military veteran. I Know that the demands for quality Real Estate Services for a first-time home buyer as well as the military/corporate move are greater and so must be the understanding.
Going from Renting to Buying brings some concerns, but the payoff can be GREAT! Soldiers, Sailors, Airmen, and Marines can be found just about anywhere in this area. There are Marine Corps, Army, Navy, Air Force as well as Coast Guard Detachments that can be found throughout the military bases located throughout the area (Oceana, Dam Neck, Camp Pendleton, Little Creek, Norfolk Naval Base, Langley, Ft Story, Fentress, Portsmouth, Ft Eustis, Naval Shipyard, Ft Monroe).
Military or Corporate Relocations can be complicated. Packing up your life and moving to another city isn't easy! I know that your house is not just an address. It is a place you call home, a place to call your own, and one of the biggest investments that you will make. As your REALTOR®, I take the time needed to understand your concerns, desires and most importantly your needs! As a Military Relocation Specialist and a REALTOR®, I serve all your real estate needs. Call me if you need to know about Homes for sale for Virginia Beach Real Estate and surrounding cities of Norfolk, Chesapeake, Portsmouth, Suffolk, Hampton, and Newport News. Call Carlos Cardo toll-free 1(866)971-3574 with RE/MAX Central Realty.
As a Retired Marine and a Military Relocation Professional, I understand the stress & Requirements of a PCS Move
I dedicate myself to your best real estate interests whether you are selling or buying a condo, townhouse or a detached home. Throughout my career in the military, I have moved (with a family of four and two dogs) 13 times and know first-hand the problems associated with the move. This site provides solutions to those problems. My site isn't just about Homes for Sale, Virginia Beach Real Estate, Norfolk Real Estate, Chesapeake Real Estate, Portsmouth Real Estate and Suffolk Real Estate! There are many other links that you will find extremely helpful! Some of those links are the latest homes just listed, Virginia Beach's city park - Mt Trashmore - a Family Favorite attraction, Public School information, Useful Hampton Roads Telephone Numbers, and for the military both active and reserve MILITARY LINKS!!! -
Carlos Cardo is an Award Winning RE/MAX Central Realty REALTOR® Providing Full-Time Professional
Real Estate Services
As times change so does my site I continually modify and expand my site To keep you up to date (Check out my new page for "The New Towne Center Restaurants". If you would like some other links or information and services concerning real estate and relocation added to this site please let us know!
Here at RE/MAX Central Realty, I work with a team of lenders, inspectors and attorneys that will represent your best interest and guide you through the process. When you have a local lender, you have an edge. Local lenders understand the local housing market and assist you in making your home-buying experience easier by offering you a true "Pre-Approval Letter". As an e-PRO REALTOR® I am trained and certified to use the latest technology and the internet to maximize your profit and reduce the time involved. If you own a home and are thinking of upsizing or have military orders coming soon, you can get a Free CMA (Cost Market Analysis) of your home.
The current Real Estate Market?
If you are moving to the area and desire immediate assistance, give me - your Relocation Specialist and Certified Residential Specialist (CRS) a call at (757)971-3574 or email me at carlos@carloscardo.com. Virginia Beach Real Estate Market changes from time to time. This year shows a strong market for buyers for homes for sale in Virginia Beach as well as Norfolk and Chesapeake!!! Now may be the perfect time to buy your first home or upsize! Check out my Realty Times Daily Market Update.
Homes for sale in Virginia Beach and surrounding cities of Norfolk, Suffolk, Chesapeake Portsmouth Hampton and Newport News.
Are you ready to look at homes for sale? Do you want to get an email on homes just listed? Then enroll in my Dream Home Request With the "Dream Home Request". You will be able to search the Multiple Listing System and receive by e-mail all present and NEW listings that match YOUR needs. Then together as a team we will look at those homes as quickly as they come up on the market. As an Accredited Buyer's Representative, I will represent YOUR best interest.
The Virginia Beach area along with Norfolk, Portsmouth, Chesapeake, Suffolk, Hampton and Newport News provides Homebuyers with a varied style of Homes for Sale! From colonial style to condos or townhomes this area has it all. Historical homes can be found as well as the new contemporary style homes. Come visit the area and find out what makes it so great and unique!

Exceeding Your Expectations
Devotion to Market Our Listings
89% of buyers use the internet to search from homes in today's market. Internet marketing is vital in getting your property exposure and being able to reach out to a larger audience of potential buyers. We have an online marketing plan for all of our listings, along with the traditional marketing. Our online marketing plan for our listings include Single Property Websites, Virtual Tours, Listing Flyers, Craigslist Ads, ActiveRain Blogs, Showing Feedback System, Listing Syndication, Social Networking. Leads generated from the listing's online marketing are captured into a Lead Management System for immediate response to potential buyers.